Safety Meets Creation: Poured Rubber Surfacing & Flooring
A safe, eco-friendly, and injury-free surface made of high-tech polymer resin and rubber is a great option you can use for various indoor and outdoor areas, whether these are flooring for apartments, fitness centers, offices, playgrounds, pool decks, walking paths, parks zones, and many more. 
For our poured rubber surface we use durable materials that are free of fiber, plastic, or wood. With a high-quality rubber and UV stable resin combination you will get a stylish, soft, pleasant to touch, and easy to clean surface that will delight you for many years. 
Moreover, at SafeStep, we provide you with various color options, as well as custom color blends, which you can apply to make your surface unique, aesthetically pleasing to the eyes, and well suitable for its surroundings.
Premium quality rubber and resin allow the creation of a long-lasting, safe, and fade-resistant surface to ensure you won't meet any problems with your flooring. Due to these materials features, you can use rubber surfacing both as a single product, or subbase. Also, it has great footing and shock absorption characteristics and is easy to repair & clean.  
Rubber surfacing can apply over asphalt, concrete, stone, brick, wood, or steel, in other words, this type of surfacing is a really versatile option to create reliable and safe flooring for years! You may set various designs, configurations, or dimensions to get exactly what you want, due to material flexibility. 
The cross-section of flooring looks the next way: 
Cap layer (soft and colored material)

Impact layer (provide shock absorption)

Base (concrete, stone, or asphalt)

Soil or geotextile
With such a section you get a durable surface with high performance. 
Rubber flooring is a stylish and practical option to improve your outdoor or indoor spaces. With a unique design, well durability, and endurance it becomes both a great element in your interior/exterior and a reliable, soft surface with high functionality.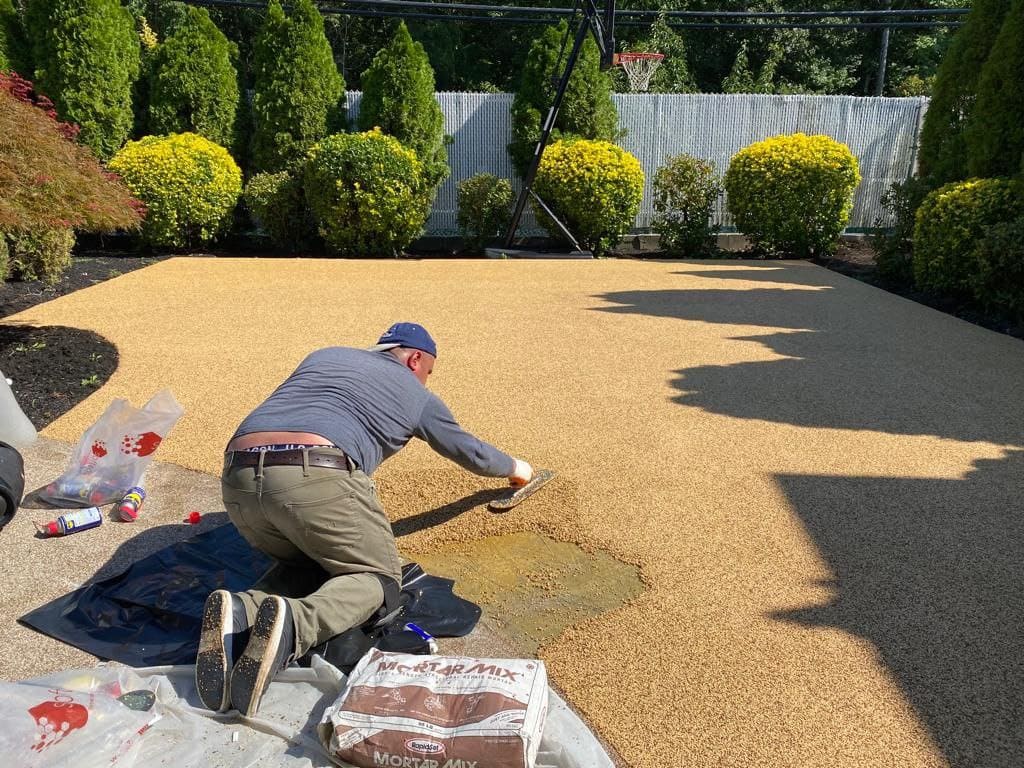 Every person who wants to keep fit sooner or later gets tired of spending a lot of time getting to the gym and then getting back home.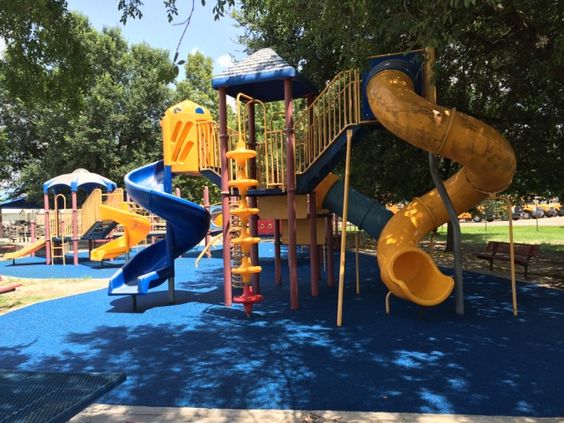 Safety should be the top priority when designing playgrounds.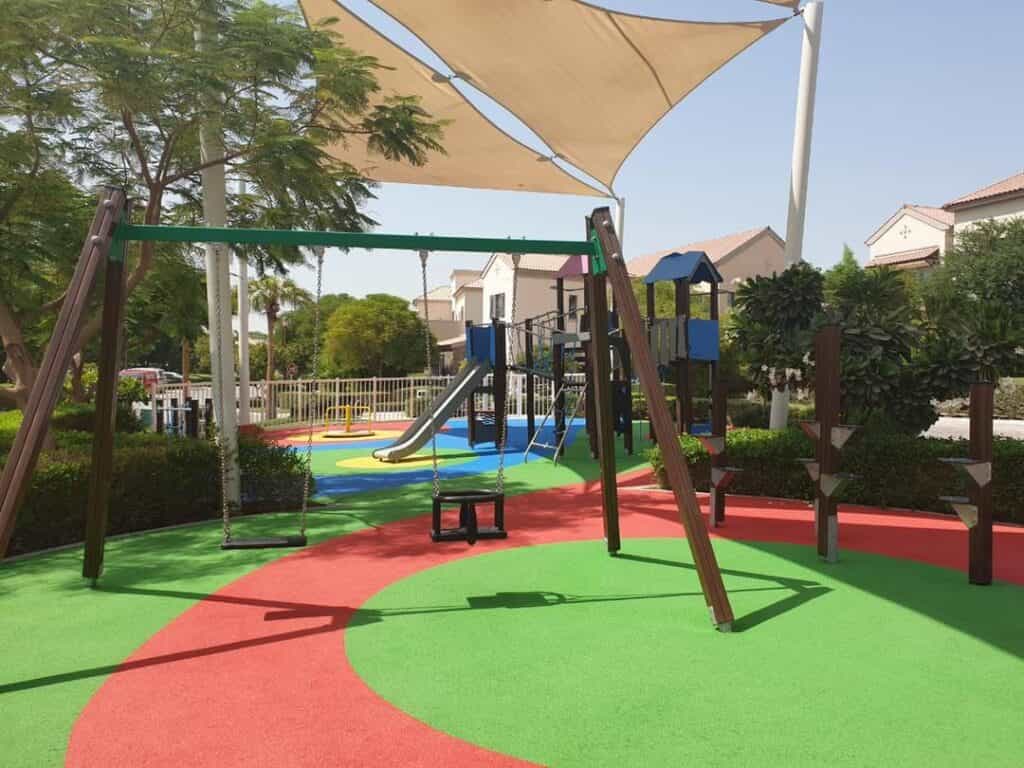 No matter how bright and fun your playground is, it will deliver value to the community only once you make kids safe.