The variety of choices makes us think twice before opting for the best option. However, rubber running tracks do not make you have any second thoughts! Such running tracks let you exercise safely on a non-slip surface.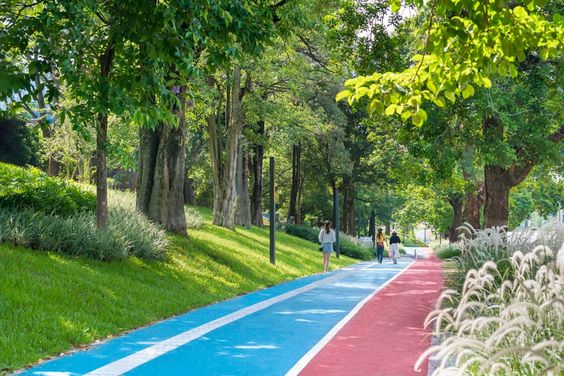 Our SafeStep team offers a wide range of rubber running tracks, which may fit at any place at your home or schools, recreation centers, military bases, campuses, and other communities. 
The huge benefit of SafeStep rubber running tracks is that they create conditions for runners and athletes to exercise safely. Still, at the same time, they support wheelchairs, bicycles, and even strollers.
If you are looking for a resilient running track surface for doing all types of physical fitness, our running tracks are what you need. Among all other benefits, you get a product with the option of quick drying and proper stormwater management. Briefly speaking, by reaching out to SafeStep, you get your ideal rubber running track that will serve for years to come.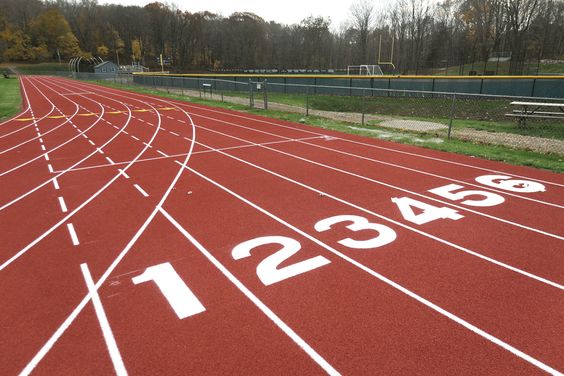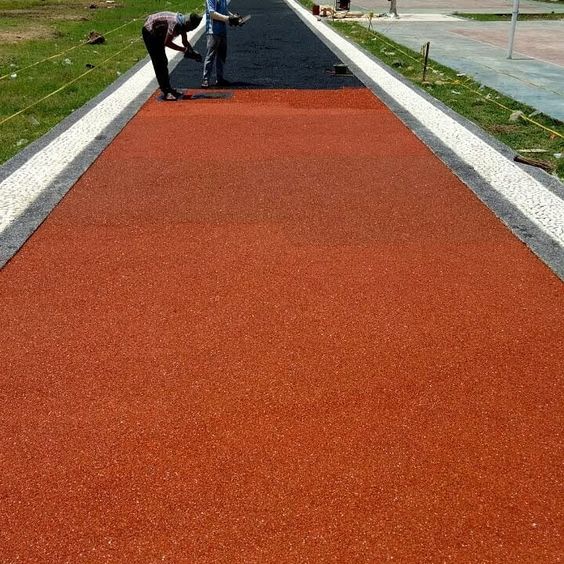 Our rubber running tracks made of a single layer are created using recycled crumb rubber granules. It provides for rapid drainage and good traction. 
Material we use for rubber trails with a dual-layer
These running tracks are constructed from recycled post-consumer rubber. It is covered with a color layer, which we get from virgin rubber.
Both types of jogging trails allow for durable usage, UV resistance, affordable options, and beautiful and colorful designs.
The correct system of construction of SafeStep rubber running tracks leads to various advantages of our product:
Safe and non-slip surface

Comfortable for all types of physical fitness activities

Low-impact on joints due to resilience

Porous surface

Flexible

Eco-friendly and recycled

Many design and color options
Do not set aside the time when you get one and experience all its benefits!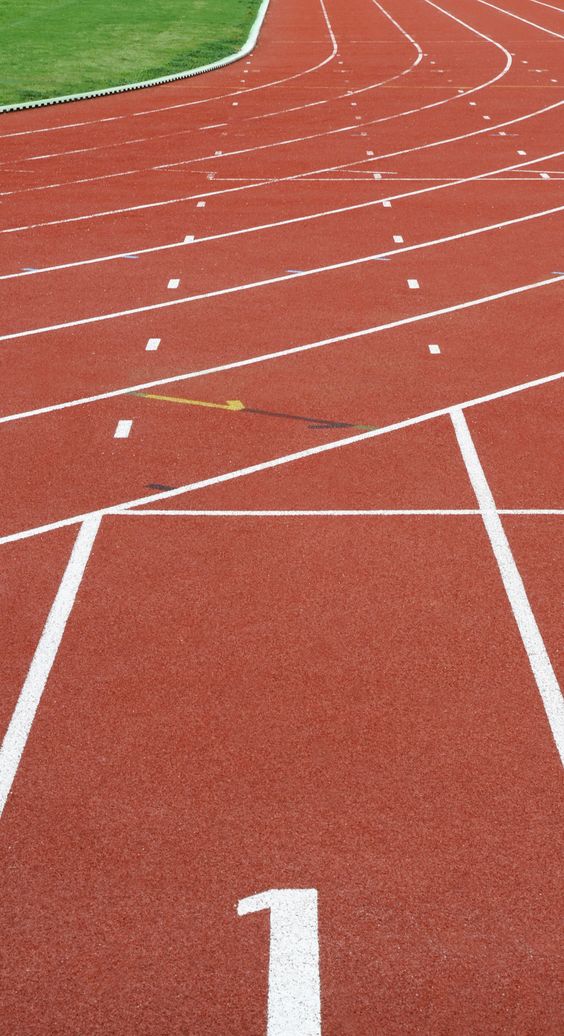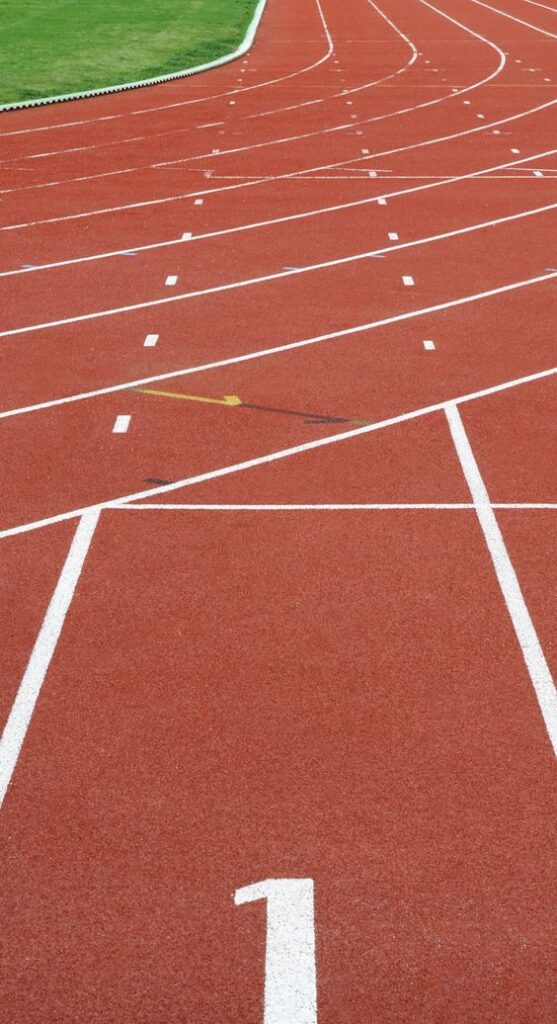 The list may go on and on. However, the main advantage of rubber running tracks, in comparison with asphalt surfaces, is that the rubber one protects athletes from shin splints, problems with hips and joints, as well as from lower back pain from repeatedly pounding the hard surface. As with special rubber particles that our tracks are made of, we are able to install a surface that is soft and secure even for repeated exercising on it.
What is more, you get to choose from a single-layer system as well as a dual one that creates extra benefits for supporting wheelchairs, bicycles, and strollers.
So, do not set aside the time when you get your rubber running track from the SafeStep team and experience all these benefits yourself!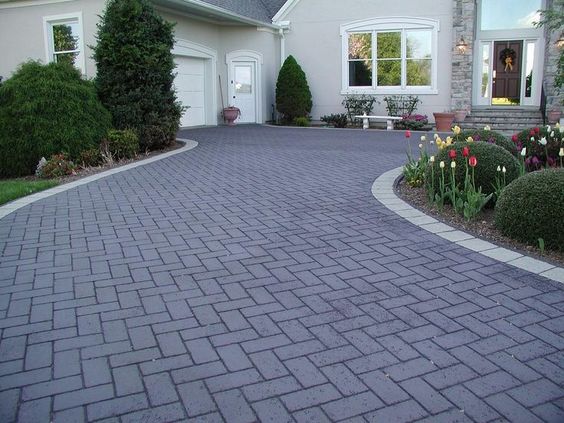 When it comes to building or renovating your current driveway, most people opt for asphalt as a driveway material.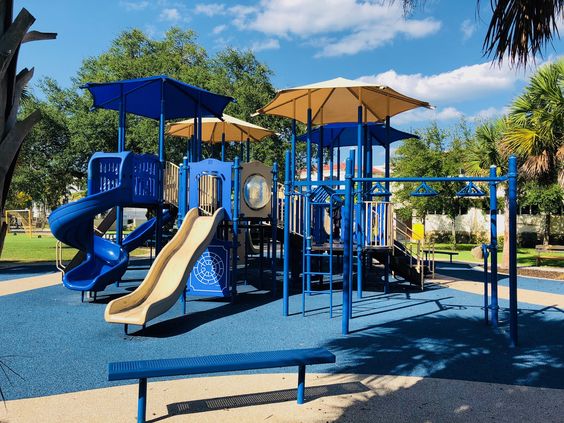 Selecting the right playground surface involves not only ensuring a safe and comfortable environment for children but also making a cost-effective choice.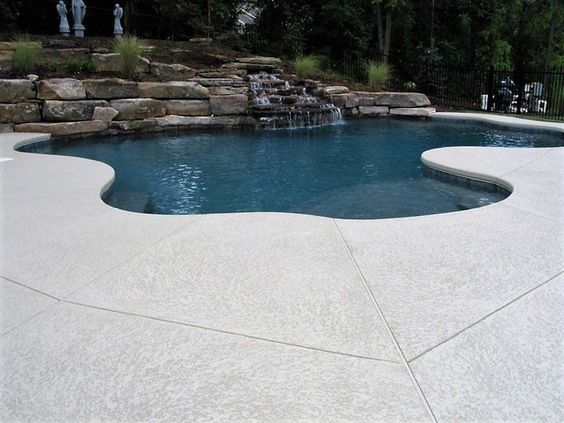 A pool is a fabulous addition to any property. It's a place to relax, exercise, and spend time with friends and family.
Don't Know What To Start With?
Get A Solutions For All Services
4160 E 2nd Street 1065 Casper, WY 82609